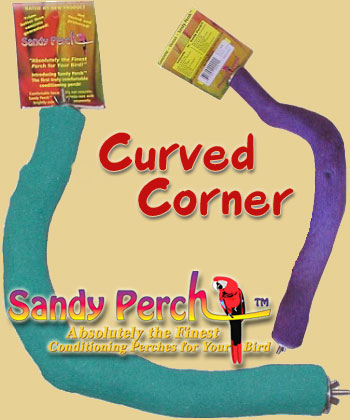 Sandy Perch Curved Corner Perch
Curved perch mounts to almost any cage, inside or out, with simple washers and a wing-nut. No tools needed! Each one is unique and fashioned from an all real hardwood branch then coated with the perfected Sandy Perch coating!
Copyrightę 1998 - 2012 Parrotopia, All rights reserved

For any questions concerning this website, please refer to The Webmaster.