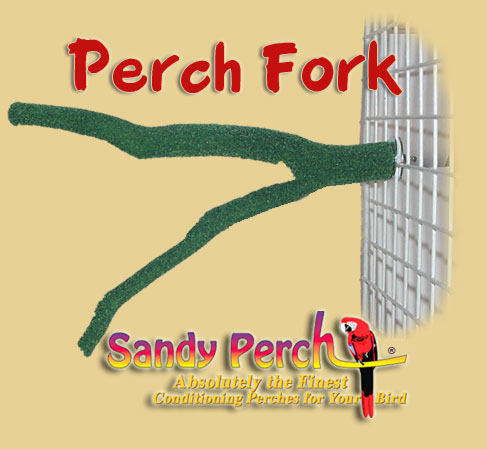 Sandy Perch Forked Perch
Now your parrot will have more room to move around and trim its nails at the same time! Bird perch mounts to almost any cage, inside or out, with simple washers and a wing-nut. No tools needed! Each one is unique and fashioned from an all real hardwood branch then coated with the perfected Sandy Perch coating!
Treat your bird today!
Copyrightę 1998 - 2012 Parrotopia, All rights reserved

For any questions concerning this website, please refer to The Webmaster.